PETS COMPLAINTS: It is best to prepare some information before you make a complaint. You will need to have:
Your name, contact details and name of the pet owner.
The date the pet got checked by a vet.
The date and time of travel, carrier, and route.
The pets species of pet
The ticket number or airway bill (AWB) (for pets travelling by plane).
Information about the complaint you want to make.
Details of any contact with the Animal and Plant Health Agency beforehand.
---
Pet Travel Scheme Helpline Number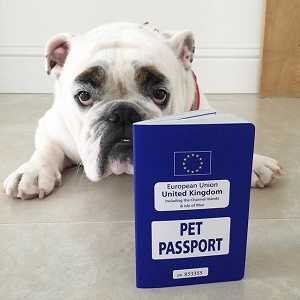 ---
Reporting an Illegally Imported Pet
What should you do if you think an animal got imported into the United Kingdom illegally? In this case, you can find your local Trading Standards office and report it to them. Contact the City of London Animal Health and Welfare Team for those in the London area.
City of London Animal Health and Welfare Team
Telephone: 020 8897 6741
Animal Reception Centre
Beacon Road
Heathrow Airport
Hounslow
Middlesex TW6 3JF
---
---
Pet Travel Scheme Helpline and Complaints Procedures in the United Kingdom