Child Benefit Dates UK
Table of Contents
All claimants will receive their CHB welfare on a Monday or a Tuesday, in most cases. Use this Child Benefit payment date checker to find out when your next family allowance payments are due.
You will see how your benefits and allowances might get paid early if the payment date falls on a bank holiday.
Single parents can get Child Benefit paid weekly. The same applies if you or your partner claim certain other benefits, like Income Support.
As a rule, it takes up to twelve (12) weeks to process a new claim for Child Benefit. It may take longer for people who have recently entered the United Kingdom. Your award notice informs you of the first Child Benefit payment dates 2022 UK.
Note: Counting forward four (4) weeks from the last payment helps you work out the next Child Benefit date. It will be different if the previous date fell on a bank holiday (check on the chart below).
---
Late Payment (Child Benefit Not Paid)
What if your Child Benefit payments are late and have not gone in your bank? Double check your due date and bank statement for a payment reference ending in 'CHB payment'.
Count forward four (4) weeks from the last payment you received and then contact your bank in the first instance. The next step is to contact the Child Benefit Office if a payment is still missing.
There are some common reasons why Child Benefit UK 2022 payments stop. If yours have stopped, it will most likely be because (any):
---
Note: You must report changes of circumstances to ensure Child Benefit pay dates are correct and to get paid.
---
Child Benefit Next Payment Bank Holiday
The 2022 UK Bank Holidays calendar helps you check the next family allowance payment dates. So, you can work out whether public days off will affect your upcoming bank holiday payment date.
As a rule, Child Benefit Bank Holiday payments are often cleared and paid to beneficiaries a few days earlier or later than the actual payment date.
Child Benefit payments 2022 may get paid early when the next due date falls on an official public holiday. Some examples include Easter, May Day, or during the Christmas and New Year festive season holidays.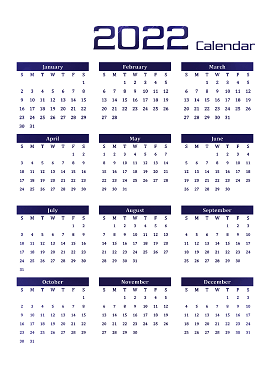 | Child Benefit Due Date 2022 | 2022 Child Benefits Payment Calendar |
| --- | --- |
| 3rd of January 2022 | Friday 31st of December 2021 |
| 4th of January 2022 (Scotland) | Wednesday 5th of January 2022 |
| 18th of April 2022 | Monday 14th of April |
| 2nd of May 2022 | Friday 29th of April |
| 12th of July 2022 (Northern Ireland) | Wednesday 13th of July |
| 1st of August 2022 (Scotland) | Tuesday 2nd of August |
| 2nd of August 2022 (Scotland) | Wednesday 3rd of August |
| 29th of August 2022 | Friday 26th of August |
| 26th of December 2022 | Friday 23rd of December |
| 27th of December 2022 | Friday 23rd of December |
Note: Each payment follows four weeks after the previous payment.
---
Local Holidays 2022 Scotland and Northern Ireland
What if you did not get paid Child Benefit on the due date? It can get delayed because of local holidays for those who live in the following regions:
Edinburgh: A local holiday falls on Monday the 19th of September.
Glasgow and Aberdeen: A local holiday falls on Monday the 26th of September.
Dundee: A local holiday falls on Monday the 3rd of October.
Several Child Benefit pay days 2022 fall on traditional days off for most of the working public. They are usually paid early if the due dates fall on UK bank holidays 2022.
Even so, some Child Benefit bank holiday payments in England, Scotland and Northern Ireland may get paid later than the regular due date.
---
Child Benefit Payment Dates 2022 Christmas
The DWP payment dates for Child Benefit Christmas 2022 should fall on Monday the 26th and Tuesday the 27th of December. Hence, Sunday the 1st of January 2022 is treated as a public holiday benefits payment date.
Note: In this case you might get paid early and most likely by Friday the 24th of December 2022.
---
ALSO IN THIS SECTION
When is Child Benefit Paid?
DWP Child Benefit dates 2022 are a monthly payment. Child Benefit payments may get sent early if the due date falls on a bank holiday. Contact the Child Benefit Office for more information.
Why Has My Child Benefit Been Paid a Week Early?
Please be careful about spending the money if your pay dates come early. Even though you may think it's an extra payment, it is more likely to be an early payment due to a Bank Holiday.
Check out this table of when benefits are paid. But, when there is a bank holiday in Northern Ireland or Scotland, for example, you might get your Child Benefit early elsewhere in the United Kingdom.
How Much Do You Get for Child Benefit a Week?
Tax-free Child Benefit helps towards the cost of raising children. As a rule, a single parent will be able to claim current Child Benefit payments for the eldest or only child until they turn 16 years old (exceptions apply for children age 16 to 19 years).
Note: You may get an extra amount per week for other children if you have more than one child.
How Much Do You Have to Earn to Get Child Benefit?
You should get full Child Benefit amounts providing you and your partner each earn less than £50,000 a year.
You may need to pay some of the weekly allowance back in the form of extra Income Tax if either you or your partner are high rate taxpayers with an income of £50,000 to £60,000 a year.
Note: If you or your partner earns more than £60,000 per year, the tax means you would pay back the entire Child Benefit entitlement.
How Often Do You Get Child Tax Credits?
Tax credits payment dates are set at every week or sometimes every 4 weeks. Your claim form offers you a choice of how often you get paid. Check the usual pay days for Child Tax Credit payment dates and how much you can get paid.
When is the Winter Fuel Allowance 2022/23 Start Date?
The annual winter heating allowance payments start at the same time as the British cold months begin to bite. The Winter Heating Allowance 2022 payments are usually transferred November to December.
When are DWP Christmas Payments 2022 Paid?
The Christmas Bonus benefit 2022 usually gets paid early in the month. Other benefit payments may fall on Monday the 26th of December. Monday the 2nd of January 2023 is treated as a public holiday.
In this case, you should get paid early and most likely before Saturday the 24th of December 2022.
What is the Rate for Call Charges in the UK?
Check the rates for making a telephone call from a landline or mobile. Find the current phone call rates for all the most popular numbers such as 0800, 0808, 0845, 0870, 03 and others.
---
We hope you found the information you were looking for on early Child Benefit payments. You will find many more answers to popular questions in the main section of our CHB guide 2022/23.
---
Family Allowance Payment Dates in the United Kingdom