VIN PLATE RULES: All UK registered vehicles must have a plated vehicle identification number.
As a rule, the VIN will get stamped in to the chassis of the automobile.
The VIN is a unique number associated to each individual vehicle. DVLA use the code for identification much like registration numbers.
Vehicle identification numbers serve as a fingerprint for the car or bike. Thus, no two vehicles in operation will have the same VIN number.
Every VIN is unique because it comprises 17 different characters.
It is a combination of digits (numbers) and capital letters. Combining the numbers and letters acts as a unique identifier for each vehicle.
---
How to Find a Vehicle Identification Number UK
Inspect the vehicle chassis number from registration if you want to identify your VIN. But, it may not be possible to make a DVLA chassis number check in certain situations. The identification plate may be missing if the car got rebuilt, altered, or modified.
---
Reasons for a New VIN or Registration
There are some specific reasons why you may need to get a new VIN or registration number. They include:
Note: In these cases the vehicle may need type approval and the DVLA would usually need to assess it for roadworthiness.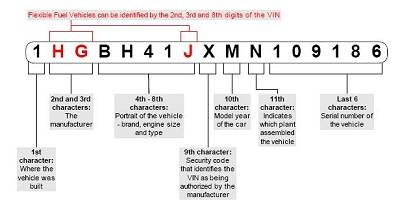 Often, you can keep its original registration number. But, you would need to prove the original VIN of the vehicle.
The alternative is to apply for a replacement identity number instead.
The DVLA issue an authorisation letter. Receipt of the letter means you can get the vehicle stamped with the new VIN.
But, this can only take place if your vehicle passes the DVLA assessment.
The next step is to get vehicle registration to use it on the roads. DVLA need confirmation that it got stamped with the correct VIN before they will register it.
---
Rules for Q Registration: Q Reg Cars
In some cases, the DVLA will issue a 'Q' registration number. As a rule, Q plates get registered to vehicles whose age or identity cannot be confirmed.
There are different rules for Q registration. It means an original vehicle registration number becomes invalid. Thus, you must not display that registration again.
Note: All vehicles must pass an appropriate type approval test before they get a Q registration.
---
---
DVLA VIN Number: Q Plate Rules for Registration in the United Kingdom