Despite not being law in 2014, governments plan to introduce new rules. They aim to ban sales of so-called 'child appealing food products'.
New EEC Regulations are an attempt to improve current child safety rules. The proposals could include banning household food imitating favourites which resemble fruit or vegetables.
The ban could affect the manufacturing and sales of popular merchandise. They include colourful three-dimensional fruit-shaped fridge magnets, scented soaps, candles, and erasers.
A sales prohibition might even extend to some other favoured bathroom products and Lava lamps.
The proposed indiscriminate ban could also affect sales in other harmless objects. Fearing that young children may eat them, it could be the end of soap products and fruit-shaped bubble bath bombs.
---
EU and UK Food Imitation Regulations Directive
There is an attempt to reduce anger and dismay showed by many UK high street retailers. Lush – makers of fresh handmade natural body cosmetics and scented bath soaps – is one.
Conservative MEP's, as well as 15 other European governments, have also expressed their outrage and disapproval.
They all vow to fight on. They oppose the controversial and overzealous proposals of banning food-imitating and child-appealing products.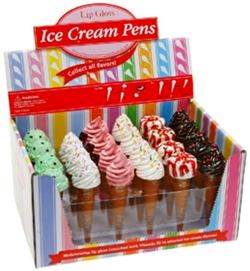 What is the purpose of food imitation regulations? They outlaw products which have characteristics that create a danger to small children. The problem arises because of their 'fake' similarity to other foodstuffs.
The new EEC Regulations might forbid the sale of products with any inappropriate characteristics. The proposed list could target colouring, appearance, odour, size, and packaging. Any and all these which are confused with genuine food products.
Note: In March 2019, the Government Chemist team produced a workshop report to assess the conformity of confectionery items called 'jelly mini-cups'.
---
Imitation Food Products Safety Alert
The potential danger caused by products which imitate foodstuffs is their close resemblance to real foods. Most adults can distinguish between proper food and fake copies. But children often get confused or mistaken by the similarities.
Regulations governing the sale of goods depicting food are set in place to protect consumers. The aim is to stop people from attempting to eat an inedible product.
But, goods which mimic real food create a potential suffocation issue. There is the possibility of a poisoning hazard to toddlers and small children. The consequence often causes serious injury and sometimes death.
Related News: Candy flavoured e-cigarettes hook kids into vaping.
The General Product Safety Directive (GPSD) and food imitation regulations Directive 87/357/EEC, outlines the European consumer health and safety requirements. They are aimed at companies who place non-food commodities in the marketplace.
The National Consumer Agency (NCA) reminds manufacturers, suppliers and retailers about imitating food artifacts or commodities. They prohibit the manufacture and sale of items which consumers (especially children) might confuse with foodstuffs.
The key dangers include suffocation, the obstruction of the digestive tract, and poisoning. Safety rules regulate many aspects of this food imitation products guidance. It governs any features which might cause death or injury if swallowed, sucked, or bitten into.
Related News: More articles about children and education safety regulations.
---
Food Imitations (Safety) Regulations 1989 No. 1291
These Regulations may be cited as the Food Imitations (Safety) Regulations 1989 and shall come into force on 1st January 1990.
The Food Imitations (Safety) Regulations 1985(2) and the Food Imitations (Safety) (Amendment) Regulations 1985(3) are hereby revoked.
In these Regulations:
'food' means food for human consumption and includes drink, chewing gum and other products of a like nature and use and articles and substances used as ingredients in the preparation of food or drink or of such products; 'goods' do not include those mentioned in section 11(7)(a) to (d) of the Consumer Protection Act 1987 or:
(a) marbles;
(b) products bona fide intended for use to represent food in a dolls' house or other model scene or setting; or
(c) anything consisting entirely of articles or substances used as ingredients in the preparation of food.
No person shall supply, offer to supply, agree to supply, expose for supply or possess for supply any manufactured goods which are ordinarily intended for private use and are not food but which:
(a) have a form, odour, colour, appearance, packaging, labelling, volume or size which is likely to cause persons, in particular, children to confuse them with food and in consequence to place them in their mouths or suck them or swallow them; and
(b) where such action as is mentioned in (a) above is taken in relation to them, may cause death or personal injury.
Note: The rules and regulations on food and drink labelling and packaging are strict in United Kingdom. Review how to label food packaging products and the legal requirements food businesses must follow.
---
Warning about Cannabis Sweets
The police issued a reminder and a warning to parents about cannabis-laced sweets. It follows an incident where schoolboys may have consumed the edible drugs and two 13-year-olds needed hospital treatment.
Even though CBD edibles are legal in the United Kingdom, there are some conditions attached. For instance, the use of the active ingredient tetrahydrocannabinol (THC) must not be greater than 0/3%.
Note: THC is a chemical that can cause a psychoactive effect (e.g. drug-like reactions) for children who consume it in high quantities.
---
Cannabis Candies Appeal to Youngsters
The police in Merseyside emphasised how the use of colourful packaging designs 'appeals to younger people' and kids could easily 'mistake them for ordinary sweets'.
Officers seized the remaining packets (believed to be 'Chuckles') and continued their investigations. Furthermore, they urged parents and guardians to be extra vigilant by keeping CBD edibles out of the reach of small children.
A statement from the local police force contained some important information:
Even though the sweets were likely to have contained cannabis, there may have been other chemicals or drugs present. If so, it could well be an illegal activity which has the potential of leading to severe side effects, serious illness, or death.
Important: Last time we checked, the two boys remain in hospital. It seems the other members in the group were not affected.
---
---
Imitation Food Products Guidance on Directive 87/357/EEC Regulations United Kingdom