The FA Mandatory Minimum Ban on Racism
The banning rules now cover any players or technical staff who use:
Discriminatory behaviour
Discrimination of gender, disability, religious beliefs, or sexuality
Racist language
It follows annual figures announced by the British anti-discriminatory body 'Kick It Out'. The report showed an alarming rise of racist abuse in English football [2018/19 season].
The punishment of a five-game suspension for racist offences in football was first used in 2013. This year [2019] marks the first intensification of the ruling with a minimum six match ban. In addition, any 'aggravating factors' may result in even stronger sanctions.
It's clear that soccer authorities are clamping down. The game has been sullied somewhat by several high profile incidents occurring in domestic and international football.
In fact FIFA, the world governing body, already doubled their penalty for racism – from five to ten (10) games.
Adding weight to the cause, Chelsea banned a supporter for life for racially abusing the Manchester City winger Raheem Sterling at one of their home matches.
But wait – there's more:
A further announcement about FA rules on racism addresses the problem in the technical areas. In fact, the new roles of officials in football grants them authority to issue yellow and red cards to managers and backroom staff.
So, if a technical staff member accumulates four (4) yellow cards during a season, they will receive an automatic one-game touchline ban. Accumulating eight (8) yellow caution cards would earn a two-match suspension for the offender.
The imposition extends to a three-game ban for any technical staff members who pick up twelve (12) cautions. Beyond that, receiving sixteen (16) yellows will result in a misconduct charge. In effect, that means attending a hearing before the FA Regulatory Commission.
In case you were wondering:
The new technical area rules infringements will cover all domestic league and cup matches. Thus, it includes all English football teams A-Z represented in the top five tiers of the men's competitions.
Teams that play below the National League, upon reaching the first round of the FA Cup or the FA Trophy, would then be included in the new rulings.
Note: Another section explains the rules on red and yellow cards in soccer and what they represent (caution or dismissal). The new rules also apply to the Women's Super League, Women's Championship, Women's FA Cup, and Continental League Cup matches.
---
What is the Kick It Out Campaign?
The brand name representing the 'Kick It Out' campaign is 'Let's Kick Racism Out of Football'. First established in 1993, it then became an organisation several years later in 1997.
The aim of the Kick it Out organisation is to challenge discrimination and encourage inclusive practices. They are working to create positive changes within the football, educational, and local community sectors.
Note: The legal section has more information about discrimination laws (protected characteristics) in the United Kingdom.
---
Racism in Football Statistics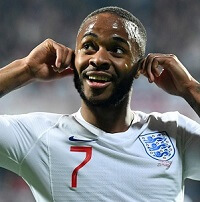 This section overviews statistics that show football racism is rising. Kick It Out publishes a summary each year. It represents reports of discrimination the organisation received during each soccer season (e.g. online).
Figures from the Kick It Out annual reporting summary for the 2018/19 season show an alarming rise of 32% relating to discrimination in professional and grassroots football.
The number of reports received by Kick it Out shot up to 422 in 2018-19 (that's a rise of 319 when compared to the previous time frame).
Incidents of racism account for 65% of the reports (up 43% from 2017/18).
Faith-based discrimination, such as Islamophobia and antisemitism, saw the highest rise. The number of people reporting this type of racism increased by 75% (up to 63% from 36%).
Discrimination reports relating to someone's sexual orientation rose by 12% (from 61% to 68%). Whereas, those relating to gender remained unchanged (eight).
On a brighter note, disability discrimination reports decreased from 15% to 9%.
The overall figures (including social media incidents) show that discrimination reports increased to 581. That represents a rise of 12% in comparison to the previous season (520).
You could argue that an increase in reports about racism highlights a more confident approach to reporting these kinds of incidents. Even so, the leap also identifies that discrimination is still a serious issue in the game.
Note: Social media continues to be the most common method used for reporting incidents of discrimination. The Kick it Out organisation received 159 reports from this kind of platform in relation to the 2018/19 season.
---
How to Report Discrimination in Football
There are several ways players, match officials, and club supporters can report abuse or discrimination (e.g. racism or homophobia) to the correct authorities. For example you can:
Important: The short video clip [3:05 seconds] explains how the players, officials, and fans can report discrimination and the abuse of equality in football.
---
Racism in Football: How to Report Dsicrimination in Soccer