DBS UPDATE SERVICE: After registering online you can use the DBS update service:
To keep your DBS certificate current if you are an applicant.
To reduce the need to apply for multiple certificates (e.g. when moving from one job to another in the same workforce).
To see who checked your certificate and reduce the need for a recheck.
Check an applicant's DBS certificate if you are an employer.
Note: The new DBS criminal record check replaces the older system called Criminal Record Bureau (CRB) checks.
---
DBS Update Service Applicant Guide
All applicants will need to register for DBS update service before they can use the facility. Registration for the DBS update service costs £13 each year (free for volunteers). You must make the annual subscription using a debit card or a credit card.
---
How to Register for DBS Update Service
There is a set process for those who have yet to apply for a DBS check. You will need to use your application reference number for registration. You can find this number is on the 'form ref' of an application form. The DBS service need to receive the application form within 28 days.
Those who have already applied can register using their DBS certificate number. This must take place within 30 days of the certificate getting issued.
Note: The DBS tracking service allows you to check the progress of your DBS certificate.
---
How the DBS Update Service Works
In most cases, registration means you will be able to take a DBS certificate from one job to another. But, this may not be possible if:
Your employer asks for a new certificate.
You need a certificate to meet the requirements of a different type of 'workforce'. (e.g. 'adult workforce' to 'child workforce' or vice versa).
You need a certificate for a different level (e.g. standard to enhanced DBS).
Note: Starting the 31st of May 2021 the DBS no longer amend personal information supplied by an applicant on the application form.
Your employer will inform you what level and types of DBS certificate you will need. After registration you can then use the online update service to:
View your details and add or remove any of your certificates.
Give permission to your employer to check if anything changed on a certificate (and see who checked).
---
DBS Update Service Renewal of Subscription
Each subscription payment lasts for one year. The subscription for DBS update service renewal takes place in one of two ways. You can either:
Select 'automatic renewal' when you first register.
Choose manual renewal and pay up to 30 days before the current subscription ends. You cannot renew on the final day of a subscription.
Note: Failing to renew a subscription before it ends means applying for a new DBS check. You would also need to register for the update service once more.
---
DBS Update Service Employer Guide
There are several rules for employers and other organisations to follow when checking applicant DBS certificates online.
You must have the permission of the worker.
You must have the legal entitlement to arrange DBS checks as an employer.
Note: Employers can carry out a status check without registering or paying. They will be able to view the results from a check straight away.
---
Disclosure and Barring Service Helpline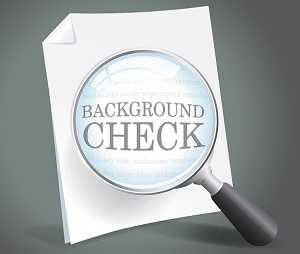 DBS Customer Services
Email: [email protected]
Telephone: 0300 0200 190
Welsh: 0300 0200 191
Minicom: 0300 0200 192
Monday to Friday: 8am to 6pm
Saturday: 10am to 5pm
Find out call charges to 0300 numbers.
Transgender applications
[email protected]
Sensitive Applications Team
Customer services
PO Box 165
Liverpool L69 3JD
Note: Changes from the 1st of August 2019 mean DBS no longer amends enhanced applications that have been submitted with missing or incorrect information.
---
DBS Update Service Employer Guide and Helpline for the United Kingdom