UK POLICE CRIMINAL RECORD CHECK: Find out who can apply, how much it costs, and how long the process takes.
There are several reasons for running criminal background checks. Some of the most common include:
But, there are set procedures to follow if you want to check someone else's criminal record.
The free criminal record check online (like in the USA) does not apply in the United Kingdom. You need a valid reason to check someone else's criminal record.
An example would be when they apply for certain job roles (e.g. in childcare or in healthcare). In this case, you need to apply for a criminal record background check from the 'Disclosure and Barring Service' (DBS).
---
Can You Apply to Check Someone's Criminal Record?
The Disclosure and Barring Service replaces the old Criminal Record Bureau check (CRB). The GOV.UK website has a facility to find out what type of DBS check you can get (e.g. for an employee who is applying for 'sensitive' role).
What if you are applying for the role yourself? For example, it could be for a job placement at a hospital or a care home.
In this case, you cannot use the tool to check yourself. But, it does show you whether your own criminal record can get checked or not.
Note: Your employer can ask you to request a 'basic disclosure' if they are unable to check your record.
What if you want to perform a criminal record check as part of a role in management? In most cases, the checker will show whether you can check the staff and then check the manager as well.
Note: The rules on getting a background criminal record check in Scotland and in Northern Ireland vary. You will also need to apply using a different method if you want to request a copy of your own criminal record.
---
Different Types of Criminal Record Checks
There are four types of criminal record checks that an organisation can carry out. The four different levels and types are:
Basic Check: Shows any unspent convictions and conditional cautions.
Standard Check: This shows any spent and unspent convictions. A standard check will also show police cautions, reprimands, and any final warnings.
Enhanced Check: Will show the same results as a standard check. The extra details will include any information held by local police considered relevant to the job placement.
Enhanced Check with Barred Lists: This will show the same results as the enhanced check. The extra details include whether the applicant is on the list of people barred from doing the role.
---
Criminal Record Checks when Self-employed
Only an organisation can apply for the three criminal background checks. You cannot apply for any of these for yourself. But, instead of this you can:
Make a request for a basic check of your own records.
Ask the organisation you work for to apply on your behalf if you carry out certain roles (e.g. healthcare).
Get a check through Ofsted if you work as a childminder.
---
DBS Check Validity Period: Repeating Checks
There is no official expiry date on a DBS check. That means any information on it will be accurate at the time the check got carried out. The need to repeat a check would be for each organisation to decide themselves.
You can check whether a certificate is up to date online if the applicant signed up for the DBS update service.
---
DBS Certificate Issued for Previous Roles
Organisations can accept a DBS certificate even if the request was for a previous role. But, in cases such as these you must check:
The identity of the applicant matches the details on the DBS certificate.
The certificate issued is the correct level and type needed to meet for the job placement.
To see if any details have changed (only applies if the applicant signed up for the DBS update service).
---
DBS Check Abroad
DBS checks do not cover any time that someone lived outside of the United Kingdom. Thus, you would need to check the rules for the particular country that they lived in.
---
Contact Disclosure and Barring Service (DBS)
You can contact DBS if you have any doubts on whether you can request a criminal record check on another person.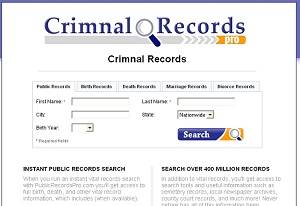 DBS Customer Services
Email: [email protected]
Telephone: 0300 0200 190
Welsh: 0300 0200 191
Minicom: 0300 0200 192
International: +44 151 676 9390
Monday to Friday: 8am to 6pm (9am to 5pm for appeals and disputes)
Saturday: 10am to 5pm
Check call charges to 0300 numbers.
DBS Customer Services
PO Box 3961
Royal Wootton Bassett
SN4 4HF
---
How to Request a UK Criminal Background Check
The process of requesting a check depends on how many checks your organisation does per year. Thus, if you:
Carry out less than 100 checks per year you must use a 'responsible organisation'.
Carry out 100 checks or more per year you can choose to use an umbrella body company or become a responsible organisation instead.
There are 5 basic steps to completing an application for a DBS check.
Request an application form either from your umbrella body or from DBS (if registered).
Give the application form to the applicant so they can fill in their details.
Get the completed form from the applicant. You may also need to get any documents needed to prove identity from them too.
You will then need to send the completed form to your umbrella body or to DBS.
The final step takes place when DBS send a certificate to the applicant. Remember to view the certificate to check that it is genuine.
---
Cost of Criminal Record Check
The level and type of check determines the price of the DBS check. But, note that all these checks are free for volunteers.
Basic DBS Check: £23
Standard DBS Check: £23
Enhanced DBS Check: £40
Enhanced with Barred Lists: £40
Note: Changes from the 1st of August 2019 mean DBS no longer amends enhanced applications that have been submitted with missing or incorrect information.
---
How Long Does a Criminal Record Check Take?
As a rule, a basic check would take two (2) weeks. It would take around eight (8) weeks to complete the other processes. But, it may take longer if the details are incorrect or the check involves several police forces.
Note: There is no fast check service available. But, registered organisations can use the 'DBS tracking service' to track multiple applications.
---
Checks for Care Service Providers
The DBS Adult First Check service is for those who provide care services for adults (e.g. in a care home). It costs an extra £6 but usually confirms the request within two days. The response will state whether the applicant:
Can start work without delay providing they get supervised.
Needs to wait for further results from an enhanced check.
---
UK Police Criminal Record Check in United Kingdom