Free TV Licence Age in the United Kingdom
Free television licences are available for people who are seventy five (75) years old and over.
Even so, pensioners can apply for a short term licence once they reach the age of seventy four (74).
Nonetheless, a short term television licence is only valid until the end of the month before your 75th birthday.
Note: The standard yearly colour 'TV Licence fee is £159' for 2022. The price is frozen for two (2) years until the 1st of April 2024. Then, the cost of a TV licence will rise with inflation for four (4) years. The cost of a black and white TV Licence remains at £53.50.
The information below explains how to apply for a discount TV Licence if you are blind or you live in residential care.
---
When Do You Need a TV Licence?
According to the law, you must have a TV Licence to:
Download or watch BBC programmes on iPlayer (e.g. catch up, on demand, or live).
Watch or record programmes on a television, a computer, or another device while they are broadcast.
A single licence held by a single property covers (all):
Any device that can receive a TV signal
Computers
Laptops
Mobile phones
Tablets
Television sets
But, you do not need one to watch:
Clips featured on websites (e.g. YouTube)
Closed circuit television (CCTV)
Digital versatile discs (DVDs)
Non-BBC programmes broadcast via online catch-up services
Videos
Note: Watching or recording live television without a valid TV Licence can result in a £1,000 fine.
---
Apply Free TV Licence Online
A valid television licence covers everyone who is living at your address. Click here to apply for TV Licence online. You can also apply for a free or short-term licence by telephone:
---
TV Licensing Department
Telephone:
Telephone: 0300 790 6165
Minicom: 0300 709 6053
Monday to Friday: 8:30am to 6:30pm
List of UK free phone calls.
Note: Some TV licencing rules have changed for free TV Licence applications in Guernsey and on the Isle of Man.
---
TV Licence Pensioners Discount Over 60s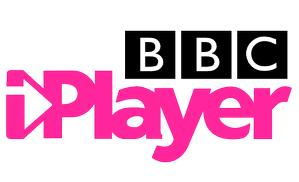 You will not get a free TV Licence over 60. But, your housing manager can apply for a special discounted television licence for £7.50 if you are living in residential care, and either:
A disabled person.
Retired and at least sixty (60) years old.
---
Accommodation for Residential Care (ARC) Licence
Are you a resident of a residential care home, supported housing, or sheltered accommodation? If so, you may qualify for a concessionary TV Licence called an Accommodation for residential care (ARC) licence. The current cost is £7.50 per room, flat, or bungalow.
---
Discount on TV Licence for Blind
A discount of 50% is available for registered blind individuals. The same concession applies if you are living with someone who is blind.
But, the licence must get issued in the name of the blind person. In this case, the licence holder may need to get it transferred by contacting the TV Licensing Department.
Send all this information when you apply by post to TV Licensing:
Your name, full postal address, phone number, and TV Licence number (if you have one).
A copy of your blind registration certificate.
A cheque or postal order for 50% of the full fee (currently £79.50 for a colour TV Licence).
---
TV Licensing Postal Address for Blind Concession
TV Licensing
Blind Concession Group
Bristol
BS98 1TL

---
---
How to Get a Free TV License for Over 75 in United Kingdom