RHI SCHEME: You can get help meeting the cost of installing renewable heat technologies.
The types if heating technologies and systems you can claim for include:
Bio methane and biogas
Biomass
Combined heat and power (CHP) systems
Deep geothermal
Heat pumps (ground source, water source, and air source)
Solar thermal collectors
The payments come from the Non-domestic Renewable Heat Incentive (RHI) scheme. They get paid over a period of 20 years and based on the heat output of your system.
---
Non-domestic Renewable Heat Incentive Eligibility
You may qualify if your equipment got installed on or after the 15th of July 2009 in England, Scotland, or Wales. But, all the heating systems must meet certain requirements.
---
How to Apply for Non-domestic RHI
Check to see if you meet the non-domestic Renewable Heat Incentive eligibility criteria.
Create an online account on the Ofgem website to give information about the installation.
Send the documentation required to support your application to Ofgem.
Wait for a reply from Ofgem. They will either accredit your installation or reject the application (informing you why it got rejected).
---
Extra Help to Apply for RHI by Phone or Post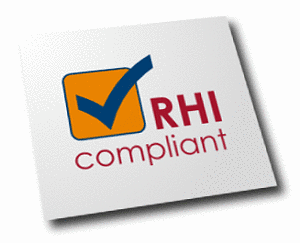 Office of Gas and Electricity Markets (Ofgem)
Email: [email protected]
Telephone: 0300 003 2289
Monday to Thursday: 9am to 5pm
Friday: 9am to 4:30pm
List of phone call charges.
Note: There is a Domestic Renewable Heat Incentive payment system for consumers. It rewards homeowners who generate heat from renewable energy sources.
---
Non-domestic Renewable Heat Incentive (RHI) in the United Kingdom