BANK IDENTIFICATION PROCESS: An address proof letter usually meets the requirements for confirmation.
The bank identification process specifically applies to those seeking to open a new account. But it also relates to those who are already an existing customer of the bank.
The law is part of a greater system of banking rules and regulations. They are set up to prevent fraud and money laundering, by way of a confirmed identification process.
Asking for your proof of identification is a basic prerequisite.
The bank will also need proof of where you live before they will consider opening any type of bank account for you. That includes the basic cash card account and savings accounts.
The reasons for this procedure should be obvious. You could argue that some branches have been a bit lax about this law. Perhaps their intentions focus on meeting targets for getting new customers on the books.
This is no longer the case, even without the legal obligations. They need to properly identify you and determine your place of residence. That seems a reasonable banking procedure to happen in the United Kingdom.
Banks will be handling your money and working on your behalf. They hope that you are the type of customer who will deposit reasonable sums of money into your account. Perhaps you will need to borrow money from them at some point? Whichever of these engagements happen, banks make big money out of the transaction.
As time goes on, the probability is that you will use more of the bank's financial services. This will inevitably mean some form of communication with them. That enables bank staff to ensure they are dealing with a person who is the real 'You'!
---
Acceptable Identification and Address Proof Confirmation
There are two requirements that you must satisfy to open a bank current account, or others. You will need to give proof of identity, and proof of residence. It will require different documentation for each aspect.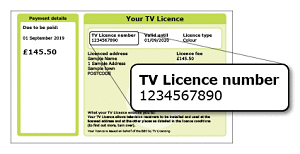 So, you cannot use your driving license, or other official identification, to meet both requirements. That means you need two separate forms of identification.
You use one item for verifying your identity. The other provides the bank with an address proof letter confirmation.
As a rule, you will find the bank assistant dealing with your application will be quite helpful and courteous.
They will have performance targets to meet insofar as how successful they are at landing new customers. They are not there to obstruct your path. They are there to gain you as a long term customer.
---
Documents Required and Proof of Identity
What if one of your documents has both an identity photo and a residential address proof? In this case it fulfills only one of the requirements. You can use it as proof of address or as a means to provide positive identification, such as:
Current and Valid Full Passport.
A full/provisional UK or foreign photocard driving licence.
Photo Card or National Identity Card.
Full UK Driving License in Paper – not plastic – form.
Your benefits entitlement letter (less than 12 months old, confirming benefit payable at time of issue).
Student ID card (youth/student accounts only – NUS and Student Union cards not accepted).
Disabled Driver's Card/Pass – The Blue Badge Type.
You cannot use the same document twice!
---
Your Current Address Proof
Full UK paper driving licence (if not already used to verify your identity).
UK or foreign bank/credit card statement (less than 3 months old and not printed from the Internet); store card statements are not accepted.
UK mortgage statement (less than 1 years old and not printed from the Internet).
A full/provisional UK or foreign photocard driving licence.
Council Tax bill, payment book or exemption certificate (less than a year old).
Council/Housing Association tenancy agreement (private tenancy agreements are not accepted).
Council rent book/card (showing a payment within past year).
Jobcentre Plus letter confirming your National Insurance number proof of address. The proof of address letter for nino must be less than three (3) months old.
Benefit letter/adjustment letter (less than 12 months old and addressed to you. The letter must confirm that the benefit was payable at the time of issue).
Note: As a rule you cannot open a bank account without proof of address in the United Kingdom.
---
Confirmation of Address Proof Letters Accepted
TV Licence proof of address letter or Direct Debit schedule. This must be less than 1 year old. The document needs to detail your name and address and confirm the existence of a TV Licence.
UCAS Letter (student/graduate accounts only – less than 12 months old, showing offer of a place on a course in the current or next academic year).
Bill from utility company (less than 3 months old, except for water bills, which must relate to the current charging period. The letter/bill must confirm that you receive a service from the company and cannot be printed off the Internet). Mobile phone bills are not acceptable.
Note: In most cases these are an accepted letter to confirm address in the United Kingdom.
---
ALSO IN THIS SECTION
What is Considered a Utility Bill?
In general a utility bill could be a receipt for services. It can include heat energy, supplies of domestic or commercial electricity. In some cases a receipt for cooking fuel, mains water or sewerage will suffice. Waste rubbish collection fees and a basic telephone service may also provide proof of a utility service.
Is a Council Tax Bill a Utility Bill?
A current Council Tax Bill is an accepted proof of a utility bill. You can also use a mortgage statement or a current full UK driving licence.
---
Confirmation of Address Proof Letter for Bank Account Opening in the United Kingdom