BANK CURRENT ACCOUNT: Once you have a banking current account you then have access to many financial facilities.
Some of these are not always available to those who do not have bank current account.
For instance, you will usually need a current account for a mortgage arrangement. In fact, you will need one for most financial borrowing transactions.
For the bank, it means they can keep an eye on your day to day activity. They can also 'assess' your financial standing.
Banks can then offer you other banking facilities that may appeal to you. In short, opening a current account gets considered as having a 'membership' to your bank.
---
Current Accounts are defined as Transactional Deposit Accounts
As a rule, working in employment is either salaried or wage based. It may be a condition of your employment that your salaries or wages get paid into your bank. This facility makes it the most convenient way for you to receive and spend that money.
---
What is a Current Account?
Bank current accounts are where most personal financial transactions take place. You can pay in cheques that get made payable to you. It is a safe place to deposit cash that you may have 'surplus to immediate requirements'.
Note: The United Kingdom banking system is better regulated than before. Your money should be safe!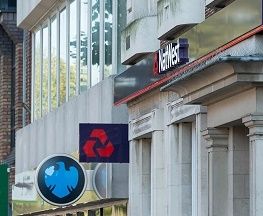 You can spend your money by writing cheques. They get supplied with the checking account (American English). You may, or may not, receive a debit card.
Current accounts get used for setting up standing orders and direct debits. That means all your general monthly bills get paid on time.
It will be easy to keep records of your financial status by the monthly statements issued by the bank. This is also achieved by a reading at an ATM. The statement shows your balance, the last transactions, and any other important data.
Having a current account can enable you to negotiate an overdraft facility. This is a handy reserve for those times of absolute emergency. You do not have to use up your overdraft.
It is there as a safety net without you having to contact the bank to try and arrange short term help. But, as a rule there will be a set-up charge for the use of this banking facility.
Note: In July 2021, Tesco Bank announced its plans to close all of its current accounts. The chief executive said the bank would offer support to existing customers to help them find "a suitable alternative dependent on their circumstances".
---
Who Can Have a UK Current Account?
The first requirement is having a good credit record. It is not always easy for a bank to establish this with people who have never had a current account. If you have a poor credit record, then most financial establishments will refuse.
In some cases they will insist on you providing a guarantor against any future debt. Thus, one solution to this problem may be to open a basic cash card banking account.
Current accounts are available for those who are 'habitually resident' in the United Kingdom. Thus, you will need to have a UK 'verified' address. If you have British citizenship – but living abroad – you will need to provide a UK address for contact details.
Non-UK citizens will need to prove that they have legal immigrant status. Illegal immigrants get prevented by law from holding UK banking current accounts.
Restricted current accounts are available for those as young as 11 years of age. You will need a parent or guardian with you when you try to open it if you are under 15. The bank will restrict it to the use of a debit card – providing you have money deposited.
Limits and minimum requirements differ. But, there is no legal age limit for opening a bank account. It is possible for those between 14 and 18 to get money by way of overdraft or bank loan. That is providing the parents or other responsible persons guarantee repayment for default.
---
Why Do I need a Current Account?
It is the most convenient way to accept payment by way of salaries or other income. You can then use that money by the way of cheques and other forms of payment at the bank.
A banking current account is convenient. It avoids having to carry large sums of money around. If you get a debit card, it will get accepted at virtually any ATM. That applies in the United Kingdom and abroad on holiday – for instance.
What if you want to enter into a hire purchase agreement? The company will require you to make the payments by direct debit or by a standing order. They rarely accept monthly payment arrangements via cheque. Any money you have left over in your account at the end of the month could then earn you a little interest.
Fact: There are many different types of bank accounts. But, most current accounts are free to operate. Even so, there may be different restrictions on the balance left in the account from bank to bank. In many ways, owning a bank account is also seen as a sign of maturity and acceptable standing.
---
How Can I get a Current Account?
The normal process is to visit the bank where you want your account opening. You will need to provide them with your identification and proof of residence. You can also open a current account by postal methods.
But, this is a lengthy process compared a personal visit to a high street branch. The bank should be very helpful. For one simple reason, they need current and future customers.
---
Banking Current Account Definition for the United Kingdom