F1 RULES: He added that plans for major rule changes, planned for the end of April 2017, should get shelved.
The outspoken Austrian F1 Mercedes boss (Toto Wolff) believes the sport is currently in good shape.
F1 offers highly competitive racing with noticeably faster cars, compared to recent years.
Mercedes have shown domination of the 1.6 litre V6 turbo hybrid power units since 2014. This could be their justification for leaving F1 rules unchanged.
Most fans have seen several exciting Formula One races this season already. Thus, it is difficult to argue against his argument for doing nothing at all.
---
F1 Converging Performances
Meetings get scheduled periodically within the sport. They aim to make the cars faster and more spectacular for their global fan base. Organisers will ask Formula One teams to agree the impending rule changes by a majority vote. That will take place at the end of April 2017.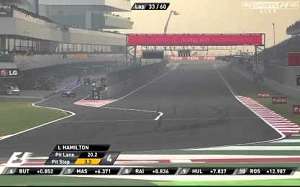 Following the Chinese Grand Prix in Shanghai, Mercedes boss said: "The longer you keep the regulations stable the more the performance is going to converge between everybody.
This is exactly what is happening now. The teams are converging and engines are converging. The gains we are making are smaller because the curve flattens out and the others are making bigger steps.
There is no selling proposition within those new regulations. In my opinion, we should leave it alone. The racing is great and it will become even greater if we leave the regulations alone."
---
New F1 Regulations a Formality
We saw Nico Rosberg win three races for Mercedes starting from pole position. The champions have clocked up 35 of their last 41 races and made it nine wins in a row.
Despite these results, and Wolff saying that Formula One rule changes are unwelcome at Mercedes, his opinions are unlikely to triumph.
Other F1 teams and principals seem set to approve the new 2017 Formula One regulations as a formality. The impending modifications in the rules will almost certainly feature wider tyres and car body wings.
Motorsport is not without its critics. The dominance of Mercedes has aggravated some rival teams. In fact, several drivers are complaining about the cars being too easy to drive.
Moving Formula One away from free-to-air television is also getting the blame for declining audiences.
Even so, Lewis Hamilton is a triple champion for Mercedes. He easily smashed the Bahrain track record set before in 2005 during the V10 era.
Mercedes continue to track the performance gains at Ferrari and Red Bull. They see them as revived former champions. Many argue that rewriting Formula 1 rules risks spreading the field out once more. In turn, this could make one team more dominant.
---
---
F1 2017 Rule Changes Unwelcome at Mercedes