DANGEROUS DOGS: The UK adopts tougher legal controls to protect mail carriers.
The aim is to create better protection. It should stop them becoming victims at work through dangerous dog attacks.
From May 2014 the Dangerous Dogs Act will also cover attacks taking place on private property in England and Wales.
It could lead to longer prison sentences for the offending owners. The previous law limited legal protection to public places.
---
Posties Bite Back across the United Kingdom
The Royal Mail welcomed the news. They expect the change in the law to make postal workers feel safer. It will award them the right to take legal action against the owners of dangerous dogs.
One spokesperson reported that there are well over 2,000 attacks per year on postmen and women. The attacks often lead to permanent or disabling injuries.
---
Dangerous Dogs Act 2014
Check out these changes to create the current Dangerous Dogs Act. The information is essential advice for owners of canines – big and small.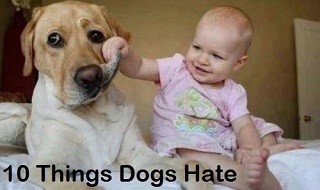 The amendments to the Dangerous Dogs Act came into full effect from the 13th of May in England and Wales.
The new laws apply to all dog owners. It does differentiate between dog breeds. Thus, the law applies to all canines – from a Chihuahua to a Rottweiler.
All dog owners should be aware of several key elements in the existing Dangerous Dogs Act. But, Section 3 is the most relevant.
The points in Section 3 of the Act apply to every dog owner throughout England and Wales. This section makes it a criminal offence for the person in charge of the dog to allow it to be 'dangerously out of control' in a public place.
Note: A dog can still be dangerous in the eyes of the new law even if it does not actually bite someone.
As a rule, the law considers a dog 'dangerously out of control' if it bites a person. But, the law still applies even if the dog does not bite, but gives the person grounds to feel that the dog may injure them.
---
ALSO IN THIS SECTION
---
Dangerous Dogs Act allows Postal Carriers a Bite Back at Dog Owners in the United Kingdom