Fireworks Laws UK
Table of Contents
The information in this section explains the current firework rules. Check how legislation restricts the safe use of lit sparklers and standard fireworks by the public.
UK firework laws make it illegal to set off fireworks or sparklers, or throw them, in any public area (e.g. a beach, in the street). The same legislation applies to any device filled with gunpowder.
Currently, the legal age to buy or carry adult fireworks (i.e. category 2 and 3) is eighteen (18) years old in the United Kingdom.
And category 4 fireworks?
Only professionals can use category 4 fireworks (e.g. aerial shells). In fact, strict fireworks legislation regulates all professional pyrotechnic displays.
Note: Some of the licencing regulations differ for retailers and the firework safety code in Northern Ireland.
---
Legal Age to Buy Fireworks UK Law
In the United Kingdom, the legal age of buying fireworks increased in 1997 (up from sixteen to eighteen years old).
The change in UK fireworks law and fireworks age restrictions means all explosive materials must comply with BS7114.
So, it is illegal for anyone under the age of 18 to buy 'adult' explosives or possess them in a public place.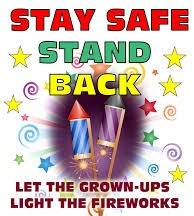 The packaging should have outer markings according to firework safety rules and fall into one of these fireworks categories:
Category 1: For use in restricted environments (e.g. indoors at home).
Category 2: Must be safely viewable from a distance of five (5) metres away and must not scatter debris beyond a three (3) metre range, such as in the garden (includes BS14035).
Category 3: Must be safely viewable from a distance of twenty five (25) metres away and must not scatter debris beyond a twenty (20) metre range (e.g. those used properly by adults on bonfire night).
---
Buying Fireworks Legally
The law allows for the purchase of fireworks and sparklers from registered sellers for private use, any time between:
The 15th of October and the 10th of November.
The 26th and the 31st of December.
Up to three (3) days before the annual celebrations of Diwali and Chinese New Year.
At any other time of the year, community safety regulations mean you can ONLY buy them from licensed shops.
UK Fireworks Law: Loudness Restrictions
Consumer combustible chemicals measured to be louder than 120 decibels at fifteen (15) metres cannot be sold to the public.
Advisory: Selling or using fireworks illegally can result in a fine up to £5,000 or a prison sentence of up to six (6) months. As a rule, minor offences will result in an on-the-spot civil penalty of £90.
---
Note: Fireworks regulations do not apply to traditional party poppers, such as those used at Christmas time and at birthday celebration parties.
---
Fireworks Laws UK: Setting Off
It is against the safety rules on fireworks regulations for anyone to set them off in the street or the highway.
You must not throw (cast) them in public places (including sparklers) between the hours of 11pm and 7am. There are exceptions for certain occasions, which include:
November 5th Bonfire Night or the celebration of Guy Fawkes gunpowder plot (the cut off is midnight).
December 31st New Year's Eve (the cut off is 1am).
Diwali around November and Chinese New Year in February (the cut off is 1am).
Recreational explosive materials should only be let off on private land. An example would be your own garden or on land where you have the permission of the landowner.
Note: As a rule, setting off fireworks on the beach is illegal because they could be mistaken for distress flares. Check with your council authority for any local rules or bylaws before you set off fireworks.
Banned Fireworks in the United Kingdom
Category 4 mortar shell types got banned in the UK following deaths in 1996. This type launches large single projectiles into the air.
In 1997 the government also banned:
Aerial wheels (e.g. some types of mortar fireworks)
Bangers (including double and flash bangers)
Firecrackers
Fireworks of erratic flight
Jumping jacks fireworks (even when CE marked and approved for sale in other EU countries)
Mini-rockets (including shot tubes if the effect is a bang or the internal diameter is greater than thirty millimetres)
Spinners (including jumping ground spinners)
Note: The definition of a mini-rocket received further restrictions in 2004. The aim was to stop anti-social behavior involving explosive materials. As a result, 'airbombs' are also not permitted.
---
Fireworks Laws for Storage and Transportation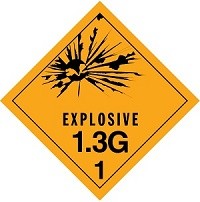 The storage of consumer fireworks at home is classed as Hazard Type 3 (1.3G) or Hazard Type 4 (1.4G).
Depending on the weight and the time limits, you may need to register stored fireworks or apply for a licence.
As a rule, fireworks storage laws will not apply when buying a basic selection box or packet of sparklers from the supermarket.
Note: You must intend to set them off within a few days of purchase.
Fireworks are classified as explosives. Hence, it is illegal to mail them through a standard postal service. The same transportation law also applies to sparklers.
---
Shipping Law on Fireworks
You must ship fireworks and sparklers using an 'explosives' courier. The products must be clearly marked in preparation for shipping.
Note: A hazardous classification means they are also prohibited on the majority of public transportation services. These include airlines, ferries, and shipping companies (including the Channel Tunnel).
---
Licencing Rules for Selling Fireworks
The Pyrotechnic Articles (Safety) Regulations 2010 is new fireworks legislation. In fact, it redefines the legal community regulations for the labelling and selling of packaged goods (e.g. pyrotechnics).
Even so, the new government fireworks regulations do not apply if they were imported before the 3rd of July 2010.
Important: New Category 1-3 products manufactured or placed on the market since the 3rd of July 2010 must comply with the Regulations and carry the CE marking.
Retailers can sell fireworks at any time of the year providing they hold a valid licence to sell them. There are two types of standard firework licences. The seasonal one, covering the period around Guy Fawkes night, is the most common.
The other type for New Year's Eve is the cheapest fireworks licence in the UK. Retailers holding a proper licence are subject to inspections to ensure they follow the terms.
Note:You should never buy outdoor fireworks from an illegal seller!
---
The Firework Safety Code
The following safety steps are essential reading for anyone who is thinking of using fireworks (especially near to children and animals).
To avoid painful injuries (or worse) you should:
Buy fireworks marked with the CE mark (it shows they meet European safety standards).
Do not drink alcohol if you are going to set off fireworks.
Store fireworks in a closed, metal box and take them out one at a time.
Always have a bucket of water nearby.
Follow the manufacturer's instructions written on each firework (read it by torchlight – NOT a naked flame).
Light fireworks at arm's length, using the taper provided.
Make sure anyone nearby stands well back (direct any rocket fireworks away from spectators).
Do not go back to a lit firework (it can still explode even if it did not go off).
Never put fireworks in your pocket.
Do not throw fireworks.
Always supervise young children around fireworks and you must not give sparklers to a child under the age of five (5).
Light sparklers one at a time and wear gloves.
Keep pets indoors (read more about animal and pet welfare).
Do not set off fireworks late at night.
Take extra care around open flames such as bonfires and barbecues (clothing labelled 'low flammability' can still catch fire).
Never use paraffin or petrol on a bonfire.
Make sure the fire is out and all surroundings are made safe before you leave the area.
Note: We have another section explaining fire safety for children with 10 useful tips and expert advice.
---
Rules around Bonfires
The Environment Agency provides advice about the rules and regulations for bonfires (e.g. burning items that harm the environment).
In fact, burning most types of waste is illegal in the United Kingdom. Furthermore, besides polluting the environment, setting fire to treated wood, plastics, oil, rubber, and tyres can cause serious harm to public health.
Hence, anyone who is holding their own bonfire should follow this advice according to the Environment Agency (EA):
Ensure all waste products are kept in a safe and secure place before you burn them.
Only burn materials that are suitable for burning. It may include branches, small amounts of leaves, cardboard, paper products, and untreated wood. But, you should never burn certain materials, such as plastics, rubber, metal, or glass.
Make sure the size of the bonfire is proportionate and appropriate for its location.
Try to build the bonfire during the daylight hours (if possible). Bonfires should be built as far away as possible from bird boxes, bat boxes, and trees. Always check for the presence of any animals and wildlife before lighting the fire.
You may be tempted to burn pieces of old furniture on your bonfire (e.g. a mattress, household rubbish). But, certain materials give off toxic fumes which can cause pollution and cause damage to health.
Furthermore, unscrupulous waste businesses may target a community bonfire. They may try to use it to dispose of waste products (which can result in the illegal burning of commercial waste).
Thus, bonfire organisers should ensure they are aware of where the burned material has come from and its suitability for burning.
Note: You can report suspicious activities anonymously to Crimestoppers or to the Environment Agency incident hotline.
---
Disposing of Damaged or Unused Domestic Fireworks
Consumer fireworks are those supplied to members of the public. In some cases, the item may become damaged or partially function and leak their explosive composition.
As a rule, the safest way to deal with a complete and undamaged firework is according to the instructions provided by the manufacturer.
General guidance for the safe disposal of damaged and unused fireworks by adult members of the public is to:
Drown or submerge the firework in a bucket of water for a specific period of time (e.g. several hours) – rendering it as non-explosive.
Avoid possible self-heating by fully immersing it in a large volume of water (weighted down where necessary).
Get rid of the soaked firework in a plastic bag and then into the bin along with other domestic rubbish (where appropriate).
SOAK IT – BAG IT – BIN IT!
---
UK Rules on Fireworks Used by Professionals
Only pyrotechnic professionals can legally purchase and use a category 4 firework. UK law considers a professional to be someone employed in a business who fires fireworks. An example would be a display outlet or a stagehand.
Most of these professionals will have received training under the British Pyrotechnists Association (BPA) Professional Firers Training Scheme. As a result, they also have extra liabilities according to the Health and Safety at Work Act.
Note: The BBC video contains footage of the New Year fireworks celebrations in London to celebrate the beginning of 2022. Tampering with, or modifying, fireworks is an offence under the Explosives Act 1875 in the United Kingdom.
---
How Old Do You Have to Be to Buy Fireworks?
Disclaimer: Firework laws in the United Kingdom are subject to change and ambiguous interpretation. This article only intends to guide firework users. It is illegal to set off fireworks closer than the minimum safely viewable distance. Even so, the firer could still be liable in the event of any injury caused to a spectator.
You should consult the relevant authority for confirmation of the laws prior to buying or using gunpowder or explosives. Further guidance is available from the Royal Society for the Prevention of Accidents (ROSPA).
---
UK Firework Laws: Pyrotechnics Safety Regulations