DRIVING ENDORSEMENTS: What happens when drivers get convicted of motoring offences?
Licence endorsement points show for periods from four (4) up to eleven (11) years. The term of those endorsed will depend on the actual driving offence committed.
DVLA endorsements and penalty points get placed on the driver record. They will show on your photocard drivers' licence or the paper version.
You can view or share your driving licence information using the online facility. The GOV.UK Verify also provides access to the information.
The online service only works for licences issued in England, Wales, and Scotland. But, it is a useful tool to check points on driving licence records and see when they will get removed.
Building up 12 driving licence penalty points in a 3 year period can result in driving disqualifications. A different set of rules apply to recently qualified 'new drivers' (see below).
Note: Northern Ireland operates a different process of issuing endorsements and disqualifications for driving offences.
---
DVLA Endorsements: Driving Licence Penalty Points UK
Check out the tables for the full list of DVLA endorsement and driving licence penalty codes. The tables show the range of penalties and how long they stay on a driving record (either 4 or 11 years).
They operate a sliding scale system from one (1) to eleven (11). The most serious offences result in the highest number of penalty points. In some cases it can also involve a disqualification from driving altogether.
---
How Long Do Endorsement Points Last?
Driving endorsement points remain on a driver licence for a total of four (4) or eleven (11) years. The starting time can begin from the date of the driving conviction or the date of the motoring offence.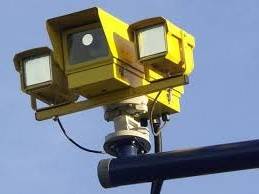 DVLA class the endorsement as 'valid' for:
The first 3 years of a 4 year driving endorsement.
The first 10 years of an 11 year driving endorsement.
But, courts in the United Kingdom can take an endorsement into account if either:
Another offence gets committed while it is still valid.
It still shows on the driving record when the court considers the case.
The information is available to others, such as vehicle insurers and employers. That means they could find out details of an endorsement:
At any time if it is a 4 year conviction.
Any time during the first 5 years of 11 year endorsements. That would only be during the first 30 months if the offender is under 18 years old.
---
Four Year Conviction: Code for Driving Licence
A DVLA endorsement stays on a driving record for 4 years starting from the date of the conviction if:
The offence is for reckless or dangerous driving. In this case the license endorsement codes will show as DD40, DD60, or DD80.
The offence results in a driving disqualification.
Note: All other 4 year endorsements stay on a driving record starting from the date of the offence committed.
Eleven Year Conviction: Code for Driving Licence
DVLA endorsements remain for 11 years starting from date of conviction when the offence:
New Drivers: Driving Licence Penalty Points UK
New drivers will have their license revoked if they reach six (6) or more points within two (2) years of passing the driving test. Unexpired penalty points showing on a driver's provisional licence carry over to the full driving record after passing the examination.
Note: Further penalty points endorsements, making up a total of 6 or more within 2 years of passing the driving test, also gets a licence revoked.
In this case, you would need to apply for, and pay for, a new provisional license. To get a new full licence, you would again need to pass the theory and practical parts of the driving or riding test. You can take the retest using a current provisional licence if you have not applied for a full one.
The rules apply to all new drivers passing their first driving test in Great Britain, Isle of Man, Northern Ireland, Gibraltar, Channel Islands, and the European Community (EC and EEA).
Note: The 2 year period ends if you pass a test for a different category of vehicle (e.g. to drive a heavy goods vehicle). The same rules apply if you exchange a foreign driving licence for a British one and then passing a further driving test in Great Britain.
Handing Over a Driving Licence for Endorsement Purposes
It is often confusing where to send a driving licence for points to be added. Getting an endorsement means you will need to hand over your driver or riders licence to:
The police station
A fixed penalty office (FPO)
The court if you make an appearance.
What happens if you lost your licence? In this case you need to get a replacement licence first. You must then get the driving licence endorsed by handing it over to the authorities. You should contact the court or FPO if you do not get it returned.
The court or FPO send licences to DVLA for updating when there is a change of address or it got damaged. Allow up to three weeks for this process to take place before it gets returned.
Endorsements Handed Out Before 8th June 2015
The rules changed from the 8th of June 2015. Before this date, the process of handing over your driving licence for endorsement had to include the paper counterpart too. The courts made it invalid without this part. Thus, in some cases you would need to reapply for your licence before you start driving again.
Note: Contact the court if any details show incorrectly on the driving licence.
Removing Endorsements from Driving Licence
As a rule, the removal of expired endorsements from a driving record is an automatic process. It takes place when they become invalid.
In some cases you need to apply by post and exchange it for a new one. Thus, removing endorsements from a driving licence can take around three weeks. The replacement gets returned within 3 weeks of DVLA receiving your application.
How to Remove DR10 from Driving Licence?
The removal is usually an automatic process when they are no longer valid. But, the time they stay on a driving record depends on the seriousness of the offence.
---
DVLA Penalty Points Check and Endorsement Details
How do you check DVLA driving licence points codes? Review the driving licence endorsement codes tables for a DVLA points check and other relevant details.
share or view driving licence information online using the DVLA penalty points checker.
Examine the penalty points on the paper counterpart of your photocard licence. The details also show the old style paper versions or contact the DVLA for further help and advice.
---
DVLA Driving Licence Penalty Points Endorsements: Removing a Motoring Conviction