WRITING CHILDREN'S BOOKS: UK child book rules and law restrictions apply to authorial dummies as much as they do for professional writers and illustrators.
All book writers need to stay within the unique set of rules and regulations for children.
It avoids legal and moral issues and it maximizes the success of your work.
Children's novelists and authors will benefit most from these 'baby-steps' of self-editing tips. They highlight the promotional wizardry of creating and selling books for children.
---
Children's Books Age Groups
But, before you start jotting notes in preparation of your first book for infants, nippers, or adolescent teens. It will help to determine your targeted audience age level and reader formats.
Publishers classify children's books according to generalized age groups and the reading capabilities. The following age and book categories help guide you towards your finished article. Even so, it is fine to veer a year below or above these suggested age ranges.
Novelty Books: Age three upwards
Picture or Colouring and Activity Books (C & A)
Early Reader Books: From age five to nine
First Chapter Books: From age six to ten
Middle-grade Books: Age eight to 12
Young Adult (YA) Novels: From age 12 and upward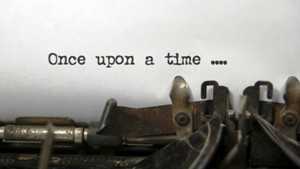 ---
Book Writing Tips
The writing and grammar rules for minors, or toddlers' pre-school novelty books, are a unique test. They can be a bigger challenge than scripting stories for middle graders or young adults.
You should consider most of the following commandments as the 'unwritten law'. But, there are solid reasons why these book writing tips rank high in the world of professional story makers.
Having a brilliant idea that is different from tradition may be groundbreaking. But it is rarely easy!
Storyline characters can, and should in most cases, display their strengths as well as their weaknesses.
Triumphant small people can win; even so, the bad people are not supposed to win.
The rule of extremes exists for a reason; be literal and exact with the facts – but not ambiguous.
Scary is acceptable. But, anything too 'sinister' should not come into contact with a child's body.
Small kids and big kids find burping and passing gas very funny. Upside down objects are funny too, but only when they make sense the right way up.
Normal everyday children can display magic, perform implausible missions and extraordinary feats. But, always try to accompany them with adults.
Warning! The Good Guys Always Win!
There are some basic common-sense writing rules to follow when writing children's books. And, for all budding 'Beatrix Potter' wannabe's, there are some definite no no's too.
Consider the following top tips when writing a children's book. They rank high among the list of actions you should never include or illustrate in a book for children.
You should not write books which preach or talk 'condescendingly' to children. Narrate 'chronically' or show with intrigue, but – do not tell!
Book rules suggest characters should not be boring or misplaced to the plot. Thus, characters should be active and problem-solving.
Do not write books that exercise inappropriate or irrelevant artwork to the story. It is also not a good idea to create a nonfiction or picture book full of text or void of visuals.
Writers' rules steer you away from anthropomorphizing animals (ascribing human features). The same applies to giving them alliterative names (such as babbling brook or big bad bear).
---
Salient Editing Tips for Children's Books
Never underestimate the importance of editing the draft before heading to publication. If you decide not to employ a copy editing service, keep these points in mind when you edit a children's book.
Tighten excessive or continuous dialogue. Delete sentences which do not contribute to the thread, plot development, or characters.
Replace multiple words with one word wherever possible. Be consistent with tenses (past, present, and future).
Move chapter changes smoothly. Always check the pace of the storyline for fluid continuation.
Avoid using excessive punctuation. Be extra cautious about unnecessary overuse of adverbs and adjectives. If a page is full of CAPITAL LETTERS and (!!!) or italics, it might mean you need to reword the scene.
Speaking characters should not sound alike. But, if they chatter to themselves excessively, they may need a friend to chat with. Edit your book for boring characters. If a character bores you, it will not grab or retain your reader's attention either.
Children's stories need three well-crafted objectives:

A complete novel should cover an introduction or a beginning.
The climax-alluding middle section should follow.
It should finish with a clear hint at the story's ending.

Writer's cramp exists – full stop! Overwriting often causes brain fog. Accept it, sit back and relax when it happens, and try again later. It works – I've tried it.
---
Promoting Books for Children
Promoting and selling your finished written article to the marketplace is your finale – right? Adding fresh weekly content about your book to your blog or website will keep it active and circulating.
If you do not have a blog, consider a live reading in a school or bookstore. Employ a publisher to submit your work for a prize – for example. Winning any award is never bad publicity, no matter how trivial.
Finally, use the powers of social media with as much volume as possible. Never overlook or underestimate the strength of Google Plus, Facebook, Twitter, and YouTube. Keep your following fans updated and abreast of the news with any related developments to your book.
Note: A free book celebrating the United Kingdom and Commonwealth achievements over the last 70 years, and marking The Queen's Platinum Jubilee, will be available for primary school children.
---
How to Write a Children's Book for the United Kingdom