How to Register the Look of Your Product
So, the main aim of registering a design is to stop anyone else copying or stealing the 'look' of a product. As a general rule, the look of a design refers to, and includes, its:
Appearance (e.g. colour, shape, texture)
Configuration (the arrangement of different parts)
Ornamentation (e.g. the way it's decorated)
Physical shape and materials used to create it
---
Searching Design Registers
You should search the design registers BEFORE you apply to register your design with the Intellectual Property Office (IPO). The main purpose is to determine whether your design is unique, by:
EU Intellectual Property Office (EUIPO)
World Intellectual Property Organisation (WIPO)
Note: You can also use Form DF21 to ask the Intellectual Property Office to perform a search on your behalf (the cost is around £24).
Registered Designs:
Will protect any aspect or feature of the actual design (including its decoration and shape).
Make it more straightforward to take legal action against cases of copying and infringement.
Give rights to the creator to prevent others from using it for up to 25 years. Be aware that you would need to renew your registered design every five (5) years to keep the protection valid.
Note: In fact, automatic design rights could already be protecting the shapes of certain objects. Even so, after registering it, you will be able to display your registration number on your product.
To Be Registered, Your Design Must:
Be your own intellectual property and new.
Not be offensive (e.g. it must not be featuring graphic images or words).
Not be making use of any protected emblems or flags (e.g. the Olympic rings or the Royal Crown).
Not be an actual invention or be the way that a product works (you can patent an invention instead).
Note: You would not be able to protect the functionality of your design. An example might be a chair that folds away quicker than others of the same type.
---
Preparing Illustrations for Design Registration
The IPO issues specific rules about submitting design illustrations online and by post. The illustrations should:
Show the design in the same way that it appears to the eye. You can use line drawings, photographs, computer-aided design (CAD) or rendered CAD.
Show the design against a plain and neutral background. Thus, shadows and reflections should not hide any details of the design.
Not contain any measurements or any other technical information.
Not include anything that does not relate to the design (e.g. another object or the photographer's hand).
Be of the same type and not a combination (e.g. they should all be line drawings or all photographs).
Include the complete pattern and enough of the pattern to show any repeats (if you are registering a surface pattern).
You can include up to twelve (12) illustrations if you apply to register your design online. Make sure there is no more than one view per file before you send them.
If you need to show more than 12 illustrations you would need to apply online. If so, use plain A4 paper to show your design illustrations.
---
Registering Part of a Design Illustration
You may need to add more information if you choose to register only a part of your illustration. The same applies if registering the shape, but not the colour or the surface pattern, for example.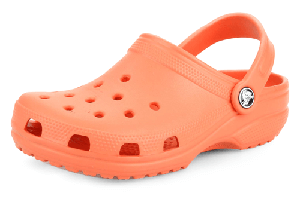 When registering only part of an illustration, you can show or explain:
A 'disclaimer' meaning the parts of an illustration that you DO NOT want to protect.
The 'limitation' meaning the parts of an illustration that you DO want to protect.
Note: Circling parts of the illustration, 'greying out' certain areas, or adding a line of text will help to achieve clarification.
An Example:
You are going to register a design for a bicycle with the UKIPO. The colour of the bicycle in the illustrations is purple. So, add a line of text that explains you are registering the shape of the bicycle and not the colour. Doing so would protect your right to use any colour.
---
Apply to Register a Design
Applying Online
There is a specific service to apply to register a design with the Intellectual Property Office (UKIPO) in the United Kingdom. Online registration is less expensive than applying by post.
The fee for one design is £50
Up to 10 designs is £70
Up to 20 designs is £90
Up to 30 designs is £110
Up to 40 designs is £130
Up to 50 designs is £150
Note: You can choose to register more than one design. But, you cannot claim back the VAT portion because the fee is outside the VAT tax system (called out of scope).
---
Applying by Postal Methods
You need to use the DF2A application form and include your prepared illustrations with a standard fee sheet that shows how much you paid.
The fee for one design is £60
The fee for each additional design is £40
After you submit your application, it will take about two (2) weeks for the Intellectual Property Office to examine it. The IPO will register it without delay providing there are no objections and you did not ask them to defer the registration (further details below).
You would get two (2) months to respond if someone objects to the design registration. You might also choose to request a resolution hearing if:
You feel they dealt with the application 'unfairly'.
You disagree with the final decision about the design.
The final step in the process is to add your design to the list of registered designs and make it public. Deferring your registration means you prefer for it not to be made public.
---
Sending Forms and Responses to the IPO
Intellectual Property Office
Concept House
Cardiff Road
Newport
South Wales
NP10 8QQ
United Kingdom
---
Using a Registered Design
There are several ways to benefit from a design, such as by licensing, mortgaging, selling, changing ownership, and exploiting it by marketing.
---
How to Defer Registering a Design
In some instances, creators will choose to defer registering their design. A typical example would be to gain extra time to develop and market the product before making it public.
You can make a request to the Intellectual Property Office not to register your design for up to one (1) year when you make an application.
Note: The IPO will cancel a deferred design if it does not get registered within twelve (12) months of applying. If this happens, you would need to reapply and pay the relevant fees once more.
Requesting Design Registration
Use Form DF2C to apply to register one or more designs for which registration was previously deferred along with a fee sheet for each design.
The IPO would register your design from the date that you first filed the application. The current fee to register a deferred design in the United Kingdom is £40.
Note: You would not get full protection of design registration until the application is registered and published.
---
How to Become a Nanny or Childminder in England