Small Ships Register Part 3 Registration
There may be instances where you need to prove the nationality of a boat you sail outside the waters of the United Kingdom.
You can achieve this by registering the vessel on the UK Small Ships Register (SSR).
The SSR UK Online Registration Service provides you with a simple form of non-title registration.
SSR registration is only available if all the owners are 'ordinarily resident' in the United Kingdom. You can use the Small Ships Register UK for pleasure vessels less than 24 metres in length.
The current cost of registering a recreational vessel on the Small Ship Register is £35 for five (5) years. UK SSR registration criteria depends on the:
Owner(s) being private individuals (i.e. not operating as a company).
Owner(s) living as a resident in the United Kingdom for at least 185 days in a twelve (12) month period.
Boat or pleasure vessel being less than 24 metres (79 feet) in overall length and having a unique name or title (cannot be an undesirable or offensive boat name).
---
MCA Small Ships Register Renewal (change of owner)
You can edit an existing SSR registration online. This is useful if you change the legal ownership or address of the boat keeper.
The same service allows you to make your Small Ships Register search for renewal. MCA Cardiff would send you a renewal notice when it's time to renew Small Ships Registration.
---
Small Ship Part I Registration
Your boat must have a unique name for registration on the Small Ships Register Part I. The cost is £153 for five (5) years. Part 1 of the British ship registry covers you in circumstances where you need to:
Prove you are the owner of the boat.
Prove the nationality of your small vessel.
Use the craft as security to apply for a marine mortgage.
Register a vessel for pleasure or recreational purposes.
Get 'transcripts of registry' showing previous owners and any outstanding mortgages.
Note: Search the Small Ships Register guidance notes for further eligibility criteria and technical information (e.g. measuring the vessel).
---
Small Ships Register Boat Names Application (SSR UK)
You need to have a completed 'application to register a UK vessel on part 1 of the register MSF 4740A (Rev 1118)'.
You also need a completed 'merchant and pleasure vessels declaration of eligibility, to register a British ship on part 1 of the register (MSF 4727) Rev 0319'.
To complete the application you need 5 years of original title documents.
(e.g. a bill of sale (MSF 4705), boat builder's certificate (MSF 4743), sales agreement or invoice)
Following that you need to send the following supporting documents:
Certificate of survey for tonnage and measurement.
International tonnage certificate if the boat is over 24 metres.
Certificate of incorporation if you are registering on behalf of a company.
Deletion certificate if your boat was on another register before.
Confirmation of radio call sign if you have one.
When you pay the registration fee you can use several methods:
You will receive a renewal notice when it is time to renew your registration. The renewal fee is £49 for another five (5) years.
Note: Further forms, guides, and notices are available for ship owners and bareboat charterers registering with UKSR under the UK flag.
---
Registration of Small Commercial Vessels
The Maritime and Coastguard Agency can help with the small vessel register. Contact MCA to register merchant ship and bareboat charter >100GT.
The UK Ship Register search tool has information and guidance for merchant ship and bareboat charter. Contact SSR registration for small commercial vessels under 100 gross tonnes (GT).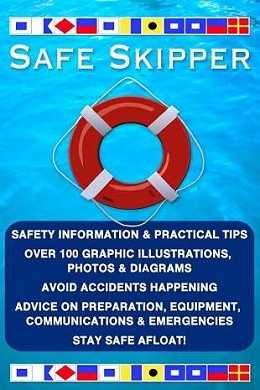 ---
Related Help Guides and Information
Skipper's Medical Emergency Handbook (first aid at sea)
Note: The short YouTube video explains more about the World Register of Ships and how it simplifies an online search for ships at sea.
---
Small Ships Register Search Procedures in United Kingdom