SMART ENERGY METERS: Once installed, the device allows consumers to adopt energy efficiency measures.
The aim of the smart meter roll-out is to save money on home energy bills and offset future price increases.
Claims made by the government suggest the roll-out will reap an annual saving of £300 million.
Energy suppliers are offering SMART meters to homes and businesses across the UK. In fact, they say they have installed them in 7 million homes already.
The deadline for the rest of the United Kingdom is already set for the end of 2020. So here is our bid to tell you everything you need to know about the smart meter rules for the roll-out and its benefits.
---
What is the SMART Meter?
In simple terms, they are the next generation of home energy meters. The new gas and electricity meters offer you a range of intelligent functions. For example:
The 'in home display' shows the consumer how much energy they are using.
The information is also in direct communication with the energy supplier.
There would be no need for the energy supplier to visit homes for future meter readings.
A smart meter sends digital readings of gas and electricity usage to your energy supplier. At the same time, it shows you exactly how much energy your home is using.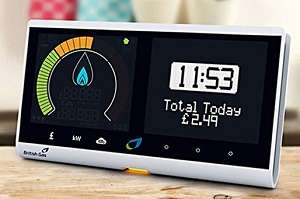 The in home display shows the cost in pounds and pence for the UK.
The manufacturers claim that energy smart meters only give accurate meter readings. That means consumers should always get the correct utility bills.
But, they also admit some issues during the initial smart meter roll out.
It appears that more than a million 'first generation' smart meters had problems with the Information Technology system.
The major energy suppliers confirmed the problems with some of the devices. It seems they were incompatible with the new national communications network. This network links their particular systems to the household devices.
That means a huge number of British households may now need to have their smart meter replaced. The same technology got criticised by some for not being cost-effective enough. In fact, many EU countries have already rejected a similar installation program.
---
Benefits of Smart Meters for Customers
Having a smart meter installed can bring a wide range of benefits for customers and utilities suppliers including:
They give you near real time information on energy use (expressed in pounds and pence).
Consumers will find it easier to manage their energy use. That means they should save money as well as reducing their environmental emissions.
Estimated billing will end – thanks to the installation of a smart meter. You will get billed only for the energy that you actually use which also helps you to budget better.
Home energy consumers will find it easier and faster to switch suppliers and sign up for the best deals.
Households pay for the cost of any meter and its maintenance through their energy bills. This same format will continue for smart meter users.
That means you will not get charged for your new smart meter or the in-home display device. Energy suppliers install the new metering device with no separate charge for the installation.
---
3 Smart Meter Benefits for Prepayment Customers
The new metering devices can work in either prepayment mode or credit mode. Three benefits for prepayment customers include:
Your energy supplier can offer you innovative and flexible ways of topping up your meter. That means you do not need to visit a shop to get the latest savings.
The ongoing balance is easy to see on the easy-to-access in-home display. That means you will not run out of credit – providing you check the screen.
The new metering devices can use an automatic process to top themselves up. That means you will not get left without power or run out of credit at night time or when the shops close.
---
How Do You Read the New Smart Meters?
The design and function means you no longer need to send readings to your energy supplier. You can track how much energy your household uses in the day time, at night, and during peak periods.
---
Are Smart Meters Compulsory in United Kingdom?
The UK Government once pledged to install them in every home. But, the UK smart meter rules have changed. Instead, the government will now make the scheme optional for householders.
Government officials claim they did not change their policy on smart meter rules. They say energy firms must follow the rules requiring them to install meters in the homes of their customers.
---
---
Smart Meter Rules UK Guide: The Benefits of SMART Meters