PARA POWERLIFTING RULES: Twelve UK officials attended the course hosted by British Weightlifting. The refereeing topics coverage included:
Competition cycle, management, and venues
Athlete classification and eligibility
Competition processes
Athlete passport and competition forms
AH Formula and minimum qualifying standards
Technical officials selection, roles, and responsibilities
World Para Powerlifting rules and technical regulations
Lifter uniform and kit check
The World Para Powerlifting Chairperson and educator congratulated all the successful candidates. It was a good test for all who attended the World Para Powerlifting national referees course.
He said it was a huge pleasure to tutor the lively and enthusiastic group. It included a good mix and diverse cross selection of candidates.
Many were already involved in the sport of Para Powerlifting in the United Kingdom. But others, including coaches, athletes, and administrators, had only recently started taking part.
---
Ensuring Standards in British Para-Powerlifting Rules
The referee course ensures the high standards in Para Powerlifting competitions continue. They get maintained at the highest level to nurture its development.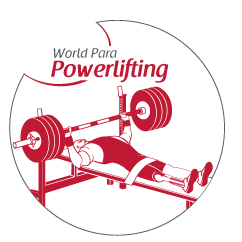 High performance athletes and coaches must feel inspired to perform at their best. They do so in readiness for future major international Para-Powerlifting competitions.
British Weightlifting is the national governing body in Great Britain. The Paralympic Performance Director of British Weightlifting made some valid points.
The World Para Powerlifting referees course is both intensive and productive. It is a three day event full of learning and refreshing.
Candidates learn about the technicalities of the sport. They also get instruction on the rules of Para Powerlifting competition. They gain knowledge on its origins and its application in a competitive environment.
All the attendees left the training with greater insight and clarity. They became more capable of making better decisions while refereeing power lifters. This includes times when they are coaching or officiating Para-Powerlifting tournaments.
The national referee was also one of the participants. He said it was a very interesting three days learning about Para Powerlifting in Manchester.
He feels his knowledge of the sport and Para-Powerlifting rules has increased. Raising the bar is ideal reparation for refereeing future competitions in the United Kingdom.
---
---
British Weightlifting Host Para Powerlifting Referees Course in Manchester