Main Objectives of UK Pet Theft Task Force
The UK Government has empowered the Pet Theft Taskforce to:
Gather information, carry out research, and commission work to create a clear evidence base of any issues.
Consider the scale of any issue (including its cause, reporting, enforcement, prosecution, and prevention).
Make clear recommendations on ways to improve, and act upon, the reported rise in the theft of family pets.
Note: Most of the narrative will focus on dog theft. But, the taskforce will establish a position around a range of pets as a whole.
---
Pet Theft Taskforce Members
The membership contains several key organisations, including the Department for Environment, Food and Rural Affairs (Defra), the Home Office, Police forces, and the Ministry of Justice.
So, what factors are contributing to the reported rise in pet crime since the coronavirus lockdowns first started in the United Kingdom?
First of all, there has been a considerable hike in the price to buy a puppy or a kitten (e.g. as advertised on classified websites).
Simply put, more people have decided to buy or adopt a family pet. This may be one of the factors that is driving a rise in pet thefts.
As a result, gathering more evidence and exploring any justifiable claims will be the main objective. It all follows calls made by animal campaign groups, the media, and several key Members of Parliament, that:
The main thrust behind stealing someone's pet has become a criminal enterprise.
Incidents of pet theft are increasing at a rapid rate in the United Kingdom.
The legislation that deals with animal thefts (especially when it involves a pet) lacks an effective deterrent and suitable response.
Note: You can read more news articles about home and lifestyle activities in the main section (including a list of historic archives from previous years).
---
Cost of Buying Desirable Dogs Rises
Chow Chows, Dachshunds, English Bulldogs, French Bulldogs, and Pugs are the most sought after dog breeds in the country.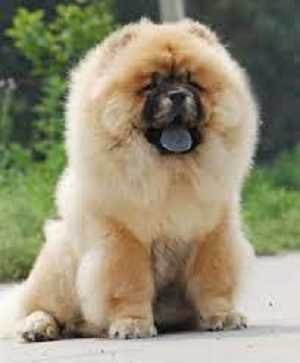 They also happen to be some of the most smuggled dogs into the United Kingdom. Data from DogsTrust website also reveals a significant increase in the price of buying a desirable dog in 2020:
£2,618 for a Chow Chow
£1,681 for a Dachshund
£2,436 for an English Bulldog
£2,128 for a French Bulldog
£1,220 for a Pug
Furthermore, the number of web searches to 'buy a puppy' in Google increased by a whopping 166% between March and August in 2020.
Police investigations into cases of dog theft resulted in increased raids and arrests on suspicion of theft and animal abuse.
Note: Tougher prison sentences for animal cruelty rise from six months to five years and take full effect from the 29th of June 2021.
---
The Theft Act 1968
Stealing a pet falls under the 'Theft Act 1968' and is already a criminal offence in the United Kingdom. In fact, offenders could see a penalty of seven (7) years imprisonment in severe cases.
Whereas, causing an animal to suffer while stealing it from its owner can lead to prosecution, as per an offence committed under the Animal Welfare Act 2006.
---
Advice about Leaving Pets Unattended
The police issued some specific advice for dog owners and dog walkers. They said people should avoid leaving a pet unattended in public areas. Furthermore, varying the dog walking routine will help to reduce the likelihood of someone stealing your pet pooch.
It goes without saying that checking the locks on doors and garden gates are some of the basic security steps to take at home.
---
Related News Headlines and Help Guides
---
Pet Theft Taskforce Set Up to Investigate Rise in Reported Crimes