CROWN COURT APPEALS: Appellants can use this guide to find out which Crown Court appeal form you need.
There is further information explaining exactly what the Crown Court appeal process involves.
---
How to Appeal Crown Court Decision
You can make an appeal against your conviction, sentence, or both of them. The same process applies no matter whether you pleaded guilty or not guilty.
Permission to Appeal to Crown Court
The first step in the process is to apply for permission to appeal to Crown Court. A judge assesses your application and then decides whether to grant you permission to appeal.
Appeal Against Sentence Crown Court Form NG
Appellants will need to send a notice and grounds (NG) form to the same Crown Court where they got convicted or sentenced.
---
What if the appellant is already inside prison?
In this case you may have to give the NG appeal form to the prison officer instead.
You must apply for your appeal within 28 days of either:
The date you got convicted (even if you got sentenced later).
The date you got sentenced if you are appealing a sentence.
There are a few circumstances which allow for an extension of appeal application. But, there must a valid reason why you were unable to send your application in on time. Your legal representative can help with this issue.
Note: As a rule, it is best to discuss an appeal with a legal representative or get legal help before you apply.
---
Granted Permission to Appeal to Crown Court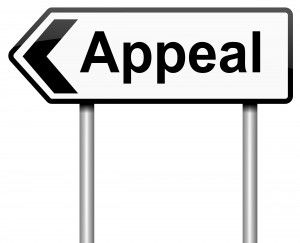 The Court of Appeal Criminal Division hears your appeal if permission is granted. An advance letter informs you where and when the hearing will take place.
It will be your legal representative (e.g. your barrister) who presents your case to the judges.
Representatives from the prosecution will present their case against you if you are appealing a conviction. But, this may not happen if you appeal against a sentence.
Not Granted Permission to Appeal
The court will send a letter informing you if you did not get permission to appeal. The letter explains the reason for the judge making that decision.
The letter also shows you how to renew your application for appeal. You have the right to renew your application for permission and request a 'full court' of 2 or 3 judges.
---
Winning Your Appeal
If you win your appeal your conviction may get overturned or your sentence may get reduced, or both.
---
Losing Your Appeal
If you lose your appeal your original sentence or conviction will not change. But, losing your appeal means you might need to:
Pay the court costs.
Restart your sentence from the beginning.
Note: Contact the Criminal Cases Review Commission if you think there was a 'miscarriage of justice'.
---
How to Stop Your Appeal at Crown Court
You can apply to abandon or stop your appeal to Crown Court at any time. You must download and fill in a 'notice of abandonment of appeal' form.
You should then send the completed form to the Criminal Appeal Office.
Customer Service Officer
Criminal Appeal Office
Royal Courts of Justice
Strand
London
WC2A 2LL
---
Restart Appeal to Crown Court Procedure
The appellant must write to the Criminal Appeal Office for restarting an appeal at a later date. You should explain why you stopped your appeal and your reason for restarting the appeal.
---
Crown Court Appeal Against Conviction or Sentence in the United Kingdom