COIF CERTIFICATE UK: This guide clarifies who can use COIF in the United Kingdom.
As a rule, a PSV transports customers for profit and has more than eight passenger seats (excluding the driver seat). In this case the vehicle would need COIF if it was:
Not registered in the UK and constructed before the introduction of the type approval scheme.
Registered in the UK but does not have type approval for a PSV with 9 or more passenger seats (excludes the driver seat).
The type approval scheme start dates depend on the model. Further details are available in the Individual Vehicle Approval publication guide. Send the COIF application with any required documents to the address on the form.
---
Cost of Certificate of Initial Fitness Scheme
Inspection of your vehicle by the Driver and Vehicle Standards Agency is not free. There will be a mandatory fee. After you choose the DVSA test station they will test your vehicle.
They issue a Public Service Vehicle Certificate of Initial Fitness when it passes. This certificate is mandatory to register a PSV.
---
Notifiable Alterations or Modifications
If a PSV has a modification or an alteration then all details must get sent to the DVSA. Complete the COIF ∂application form (PSV 417 / DVSA 106) and send to the address at the bottom of the form. Do not forget to include all relevant documentation.
All goods vehicles (including N1 light goods) must be approved as 'complete' or 'completed' vehicles before they can be registered. You can read further guidance on how changes to goods vehicles before they're registered will be approved by the Driver and Vehicle Standards Agency.
Note: If the vehicle has had like-to-like replacement parts you do not need to complete COIF application form. Use the technical application submission (TAS) to apply for a vehicle test or certificate for a coach or bus.
---
Vehicle Approval Test Fees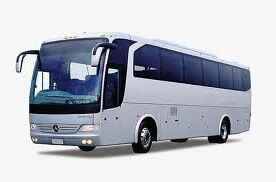 The cost for the Driver and Vehicle Standards Agency test station to inspect you vehicle depends on:
Which version of the scheme you use (Standard IVA or Voluntary IVA).
Whether the inspection is at the normal level or basic level.
The classification and category of the vehicle.
Note: The class and category depends on the type of vehicle. The DVSA Individual Vehicle Approval scheme guide annexes 1 and 2 gives full details.
The current inspection fees are all listed on the Driver and Vehicle Standards Agency publication for:

COIF Certificate (Certificate of Initial Fitness)
---
Replacement Approval Certificate
Make an application using the Replacement Approval Certificate (IVA 5 / VOSA 761) for a lost certificate. Send it to the original test station and not to the DVSA.
---
Certificate of Initial Fitness Scheme in the United Kingdom