Product Refund Required by Law in the UK
There are several valid reasons for consumers to return goods. The item may be faulty or does not meet its actual description.
So, what are the laws on product returns and refunds and what rights do consumers have in United Kingdom?
As a rule, it will depend on the place where you purchased the goods and why you want to return them.
This section explains the process of making online or mail order returns. These types of off-premises sales are also called 'distance selling'. Further information covers faulty goods rights and the rules on store returns policies.
Note: All businesses must offer a full refund if any item they sell is faulty. Consumers also have the same rights to refunds if an item is not as described or it fails to do what it is meant to do.
---
Offering Refunds and Accepting Returns
The Consumer Rights Act 2015 provides some answers. It states consumers may have entitlement to a refund, a replacement, or repair whereby goods are faulty or not as described.
Similar rules would also apply in certain situations where the seller had no legal right to sell the goods (e.g. an illegal trader).
Other cases relate to some of the most common reasons for returning goods. They include buying clothing in the wrong size, customers changing their mind, or it was an unwanted gift.
As a rule, in situations such as these there would be no 'automatic' right for consumers to return the goods.
Some exceptions apply to this rule. In most cases they relate to goods sold over the Internet or by mail order. They may also apply to goods sold to a consumer during a home visit (further details below).
Note: The exact same rights on customer refunds apply even if they buy items in a sale (e.g. bought for less than the full price).
---
When a Refund is Note Required by Law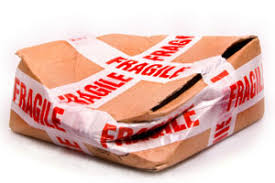 There would be no legal reason for a trader to give a refund if the customer:
Already knew the item was faulty when they bought it.
Damaged the item by trying to repair it either themselves or getting someone else to do it. Even so, they may still retain the right to get a repair, a replacement, or a partial refund.
Decides they no longer want it (e.g. because it is the wrong colour or size). Some exceptions apply if they bought it without seeing it first.
According to the sale of goods and service laws, businesses must offer a refund on certain items 'only' if they are faulty. Typical examples include:
Custom-made items (e.g. curtains) and certain kinds of personalised items
Magazines and newspapers
Perishables (e.g. flowers, frozen food products)
Unwrapped computer software and CDs or DVDs
---
Buying Online, by Mail, and by Phone
The rights of customers who order goods online, by mail or by telephone allow them a limited period to cancel the order. This rule applies even if the goods are not damaged or faulty.
Note: It is important for traders to provide certain information to consumers and to follow the rules of online and distance selling.
Customers must get offered a refund if they cancel their order within fourteen (14) days of receiving the goods. If so, they would then get another fourteen days to return the goods after informing the seller.
The consumer would not need to provide a reason for sending back any items. Once you receive the goods back you would need to refund the customer within fourteen (14) days.
---
Mandatory Repairs and Replacements
The seller may have to repair or replace an item if a customer discovers a fault even after 'accepting' it. The law would consider that a customer accepted the item if they:
Altered or used or the item in a way that means it cannot be returned in its original state.
Informed the seller that they accepted the item (even if it was defective or faulty). Even so, they would need enough opportunity to inspect the item before confirming that they received it.
Retained the item for a period of time without informing the seller that they wanted to return it.
The customer must get the item repaired or replaced if they return it to the seller within six (6) months. But, this rule would not apply if the seller can prove that it was not faulty when the consumer bought it.
The customer might ask for a repair or a replacement item after the six month period. In this case, the seller can ask the customer to prove the item was faulty at the time they bought it.
Note: Consumers can still reject an item even after a repair or replacement. Customers have up to six (6) years to make a claim for an item they bought from the seller (up to five years in Scotland).
---
Customer Guarantees and Warranties
In fact, customers do not need a guarantee or warranty to have the same rights to free repairs or replacements. So, they may still get goods repaired or replaced even if the customer warranty or guarantee runs out.
---
Asking for Proof of Purchase
UK product return and refunds laws allow the seller to ask the customer for proof of purchase. So, the consumer may need to prove that they bought the item from a particular trader.
In most cases, a sales receipt will suffice. If you do not have the receipt you might use some other evidence, such as the original packaging or a bank statement.
Note: Goods may get returned by someone other than the buyer. If so, the seller only has to accept the return of an item from the actual person who bought it.
---
Penalties for Displaying Deceptive Notices
The CMA produce detailed guidance on Consumer Protection from Unfair Trading Regulations OFT1008 (meant for traders). It helps them comply with the laws on consumer protection when displaying notices.
Note: deliberate display of any notices that mislead consumers or deceive them of their rights is illegal. Thus, displaying a sign saying you do not 'accept returns' or 'offer refunds' would be breaking the law.
---
Accepting Returns and Giving Refunds the Law in United Kingdom