ILS UK: In general, it is an insured loss event that affects their value the most.
That is why the term insurance-linked security involves elements of risk and catastrophe. But, is the United Kingdom ready to approve insurance-linked securities?
It appears that the Treasury intends to boost the position of London in this fast-growing insurance sector.
The UK government is pressing ahead with new fiscal rules on ILS. They aim is to attract one of the fastest growing sectors of the market.
Credible reports show that the Treasury has already sent a letter to an industry group. The next step would be to ask parliament for its approval.
The new regulations would allow London's business and financial sector to issue insurance-linked securities from 2017.
---
ILS Bypassing Insurance Companies
Insurance-linked securities receive their funds from investors. There's nothing out of the ordinary there. But they bypass traditional insurance companies when they back policies 'directly'.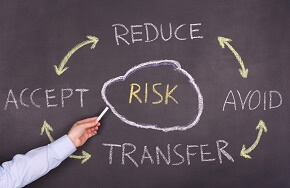 This activity has seen rapid growth in recent years. The biggest reason is because investors search for huge yields in isolated corners of the financial markets.
One broker suggested the total capital linked to ILS products was $75bn in mid-2016.
The United Kingdom lacks financial regulations that allow the issuance of insurance-linked securities. That means the country's financial capital is missing out on large parts of the business.
The majority of insurance-linked securities get written offshore. Thus, the intention is to develop most of them in island havens such as Guernsey and the Cayman Island.
---
Insurance Market Post Brexit
The latest move by the Treasury comes quite soon after the UK vote for Brexit in June 2016.
Many companies operating in city wholesale insurance and reinsurance markets are assessing their options. The concern is that that the UK's exit from Europe would force investment away from London.
The Economic Secretary to the Treasury stated in a letter to the London Market Group:
"The ILS project aims to provide London with the framework to remain a world leader in reinsurance."
It's seen as a 'game changer' if London implements the insurance-linked securities market in the UK. There is cautious optimism in HM Treasury's continuing enthusiasm. The project is likely to create an environment where ILS can flourish in the United Kingdom.
One report said negative interest rates and equity market volatility made ILS an appealing alternative for investors. The same source claims insurance linked securities made annual returns of 8.5% over the last decade.
---
---
Plans to Implement Insurance-linked Securities (ILS) in the United Kingdom